Welcome to the homepage of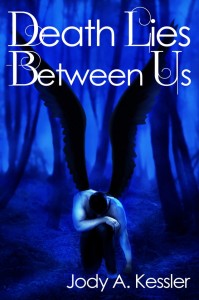 A New Adult paranormal novel where Spirits are lost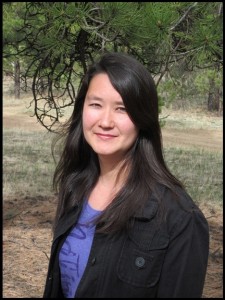 and Angels fall in love.
I have some fun events planned to celebrate the anniversary of Death Lies Between Us, Book one of the series, An Angel Falls. 
Book two, Angel Dreams, has just been signed with Crescent Moon Press! Release date TBD.      
Book Giveaways, Amazon Gift Cards, and Blog Tours  – see my events page 
Death Lies Between Us is now available on amazon, Barnes & Noble, Kobo, and A.R.E.
Here's what others are saying about Death Lies Between Us
"Ms. Kessler writes a supremely beautiful story of loving against all odds." Delane from Coffee Time Romance & More
"This story was very well paced. The characters were engaging, showed depth, character growth, and a lot of emotions. The conflict was well written, had some good plot twists, and a good amount of information to fill in any questions you might have about the Native American mythology and beliefs. I really, really enjoyed this first book by Jody A. Kessler. Personally I'd suggest it for anyone that's a fan of Amy Plum's Revenant series or Kelley Armstrong's Darkness Rising series. I'm anxiously awaiting the next book in the series!"   Paranormal Reads
"The author has managed to write a story which pulls the reader in very quickly. There are so many different elements within its pages but they all work well together. I couldn't wait to see how she would pull it off, or if these 2 two were destined to forever be apart. The ending will surprise some, but it is perfect in my opinion. I look forward to seeing what comes next from this author."   F.W. at I heart Books
"Death Lies Between Us is a fascinating paranormal romance that has twists and turns that can't be predicted. I was on the edge of my seat, flipping pages furiously through most of the book. Jody A. Kessler has created the beginning of a series that keeps you wanting more. The story is tightly woven and flows beautifully from beginning to end. The supporting characters are just as well written as the main characters. There are those you love, those you hate, and some you just can't quite wrap your head around. This is definitely an author, and a series, to keep your eyes on!"  My Book Addiction
——————————————————————————————————————–
The  #CMPangels Twitter party was great fun and a huge success. Thank you to everyone who joined us!
Facebook: March 7  The party was a blast. Thank you to everyone who attended! I hope you had as much fun as I did.