Relics by Maer Wilson is a brand new release from Crescent Moon Press. I was fortunate to receive an advance reader copy (ARC) for review. Here is the blurb:
Most of Thulu and La Fi's clients are dead. Which is perfect since their detective agency  caters to the supernatural. So, a job finding relics for an ancient daemon should be simple.
The daemon needs the relics to keep a dangerous portal closed. His enemy, Gabriel, wants the relics to open the portal and give his people access to a new feeding ground – Earth.
Stunning humanity with their existence, portals to other worlds begin to open and the creatures of magic return to Earth.
When Gabriel threatens their family, Thulu and La Fi's search becomes personal. The couple will need powerful allies in the race to find the relics before Gabriel does. But maybe that's what grateful dead, magical allies and daemonic clients are for.
When the creatures of myth and magic return to Earth, they're nothing like your mother's fairy tales.
Here are my thoughts
I loved this story from page one. I challenge you to read the first page of Relics and not be sucked into this novel. That is exactly what happened to me. The author has created a unique and creative story filled with plot twists and mystery, characters that you love, but you know you really shouldn't, and others that are endearing and make you wish you could invite them over for dinner.
The author gives quite a bit of backstory and history between the two main characters, Thulu and LaFi (I love these names by the way.) Their history together really gives you an in-depth look into their relationship, and their very supportive family, the Thulukan clan.
Thulu has the special ability to "find" things and LaFi sees and speaks to dead people. This is the perfect combination for owning and operating their own detective agency for their peculiar clients. When they are approached by  a new client to help find a missing locket and then suddenly a handful of ghosts show up in their office all looking for the same murderer, the story seems to be a clear case of a who dunnit.  Except… then the action takes an unusual twist which keeps the reader turning pages to find out what is really going on.
Enter the magical beings and an interesting new take on Angels vs. Daemons, portals to other dimensions, and ancient relics needed to save the earth from a horrible destiny. Yes, all this really is packed into one fantastic novel.
This book is unlike any other that I have read before — which isn't a bad thing. Ms. Wilson has an obvious talent for writing great dialogue and creating unexpected scenarios full of intrigue and imagination. She is a descriptive writer without being too wordy and the entire novel is extremely well written. I especially enjoyed her wide variety of characters. All of whom have depth and originality. Besides LaFi and Thulu, Reo is a particular favorite of mine and I recommend you read Relics to find out more about this interesting individual. I don't think you'll regret it.
***Fun read, great characters, intriguing, and unique. 5 stars for Relics.***
You can read more or buy a copy here: On amazon
Maer's Bio
After a successful career being other people, and later teaching others the many tricks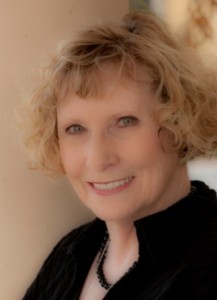 of that trade, Maer Wilson has decided to be herself for a while. Turns out she's a writer. She's always loved stories, especially fantasy, mystery and sci fi. Maer was born in the Year of the Dragon and has a dragon-themed room in her home, but sadly no dragons in the back yard. When she's not writing, Maer plays online video games, teaches college and reads. She also co-hosts the literary podcast, "MythBehaving" and writes for two gaming fansites. She lives in the high desert of Southern Nevada with her two dogs, a chihuahua and a poodle. Relics is her first novel and will be released by Crescent Moon Press on May 1, 2013. You can visit her website at maerwilson.com.
Maer's Website – maerwilson.com
Facebook – https://www.facebook.com/pages/Maer-Wilson-Author/149085628472833
Twitter – https://twitter.com/MaerWilson
Goodread's – http://www.goodreads.com/author/show/7040319.Maer_Wilson
Maer at MythBehaving – http://mythbehaving.com/