Want to win a Kindle Paperwhite? How about a $25 amazon gift card or some awesome book swag?
Crescent Moon Press authors are ready for summer! We'll be blogging about our summer loves, our romances, and how much we love summer! Have you ever had a summer fling? Do you have a favorite book about summer? What's on your summer reading list? What are some great beach reads? We're blogging about all of it!
Visit our blogs below and enter to win some great prizes between June 14 -17.
Grand Prize: A Kindle Paperwhite & some of our eBooks to read on it!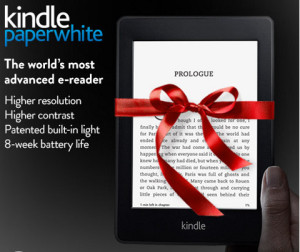 1st Prize: A $25 Amazon gift card, and a Swag Pack that contains paperbacks, more eBooks, bookmarks, cover flats, magnets, pens, and more!
Drop by our blogs between June 14 – 17th and enter the rafflecopter!
Good luck & hope to see you there!
Participating authors:  Shawna Romkey                    Jean Murray
                                    Shannon Eckrich                     Katie O'Sullivan
                                    Lindsey R. Loucks                  Sasha Summers
                                   Wendy S. Russo                       Christy Trujillo
                                   Constance Phillips                   Kate Evangelista
                                   Jody A Kessler                         Danielle DeVor
Rafflecopter coming soon!
__________________________________________________________________________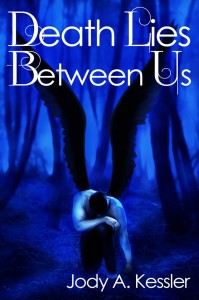 Jody A Kessler is the author of  Death Lies Between Us, Book One of the series, An Angel Falls.
Book two, Angel Dreams, coming early 2014
Saving the life of someone you love should not be the worst thing you have ever done, unless you are an Angel of Death.
Disgruntled with his position in the afterlife and conflicted by his feelings toward his new client, Nathaniel Evans forgoes the rules and saves nineteen year old Juliana Crowson from being hopelessly stuck in Forge Creek. This alters Juliana's destiny and she finds herself in a series of near death accidents.
In the mountains of Colorado, Nathaniel comforts Juliana as she struggles to understand her paranormal abilities while coping with her brother's drug addiction. When an ill-tempered Native American Shaman teaches her the difference between ghosts and place memories, she decides she wants nothing to do with the supernatural world. Too bad she doesn't know that Nathaniel is part of it.
Will fate bring these two together, or has Nathaniel made the biggest mistake of his afterlife?