I know, I know. RomCon was last weekend and it is already Friday again. How does almost an entire week go by before updating my blog? Good question. It could be the never ending family obligations, or the T-ball games, or my many other work related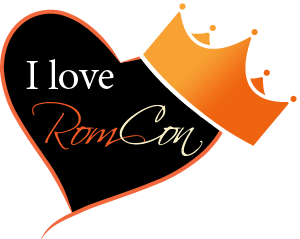 interruptions, but really it is all of the above.
So, RomCon was absolutely spectacular. There were so many amazing authors there. My head is still swimming with fan girl giddiness and the many names of authors and new friends.
Some of you may know that I had to sit on a panel about New Adult and Young Adult novels and that I was more nervous than I have been – probably ever. Well, my stress was for nothing. The chat went smoothly and I had the great honor to sit with some truly great authors.  Want to know who? I wish all of you could have been there, but since there wasn't room for a few thousand people, I talked NA/YA with Gena Showalter, Alexis Alexander, Molly McAdams, Rachel Van Dyken, JM Kline, and my fellow CMP author, Courtney Farrell. It was a new experience and really not that bad. I guess my feeling of needing to vomit in the bathroom from nerves wasn't necessary after all. I also sat through a Speed Date an Author – which was fun – and signed books in the book signing, which was awesome!
My only other news to report is the Breast Cancer Research raffle raised $2,045!!! Thanks again to the lovely authors who donated items to the basket I put together!  And thanks to the coordinators and volunteers who make RomCon happen every year. I hope I can attend next year.