Today's Friday Feature is with Maer Wilson and her new release, Magics, Modern Magics, Book 3
In Relics, the creatures of magic returned to Earth.
In Portals, magic itself returned.
In Magics, we'll wish it hadn't.
The laws of magic have become as real as the laws of physics, and humans with magical powers are becoming the norm.
But human magic is out of control – powerful, wild, unpredictable. Five ultra-powerful humans rise above the rest to begin a reign of terror, and entire cities fall. The elves and other Elder Races are desperate to find and stop these magical terrorists. But for the first time, the magic of the Elder Races is surpassed.
Thulu and La Fi join the hunt for the human supes causing the planet-wide massacres. With their own magic evolving and erratic, the race to catch the killers becomes far more difficult. They need to find them and stop the chaos before there is no world left to save.
Purchase Links for Magics
Amazon  – http://goo.gl/QT2xQa
Smashwords – https://goo.gl/kEQTkf
Coming Soon to Nook, Kobo, iTunes and in paperback.
***Five Stars for The Modern Magics Series***
The books trace what happens when magic returns to Earth, as seen through the eyes of paranormal detectives, Thulu and La Fi.
The Modern Magics Stories are set prior to the main events in Relics, Book1 and involve some of the couple's more interesting cases.
About the Author
After a successful career being other people, and later teaching others the many tricks of that trade, Maer Wilson has decided to be herself for a while. Turns out she's a writer.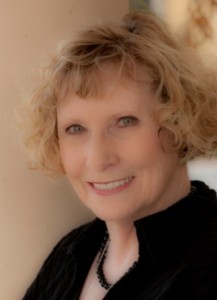 She's always loved stories, especially fantasy, mystery and sci fi. Maer was born in the Year of the Dragon and has a dragon-themed room in her home, but sadly no dragons in the back yard. When she's not writing, Maer plays online video games, teaches college and reads. Maer is a partner in Ellysian Press, a small publishing house. She also co-hosts the literary podcast MythBehaving. Maer lives in the high desert of Southern Nevada with her three dogs, a chihuahua and two poodles.
Her books include Relics and Portals, Books 1 and 2 in the Modern Magics series. The upcoming third book in the series is Magics. There are also four novelettes in the series – "Ghost Memory," "Unwanted Ghost,"  "Ghost Dancer" and "Wedding Ghost." You can find all books and novelettes in the Modern Magics series at Amazon and other online retailers.
For more info, you can visit Maer's website at http://maerwilson.com/.
Maer on Amazon: http://www.amazon.com/Maer-Wilson/e/B00CDX29YW/
Maer on Facebook:  https://www.facebook.com/pages/Maer-Wilson-Author/149085628472833
Maer on Twitter:  https://twitter.com/MaerWilson
Maer at Goodreads: https://www.goodreads.com/author/show/7040319.Maer_Wilson
Thank you for stopping by!
Happy reading,
Jody