August has arrived and brought with it another fantastic giveaway and some exciting book news.
*When We're Entwined is available now.*
 And, to  help celebrate the new release,
*The Night Medicine is on sale for .99 cents.*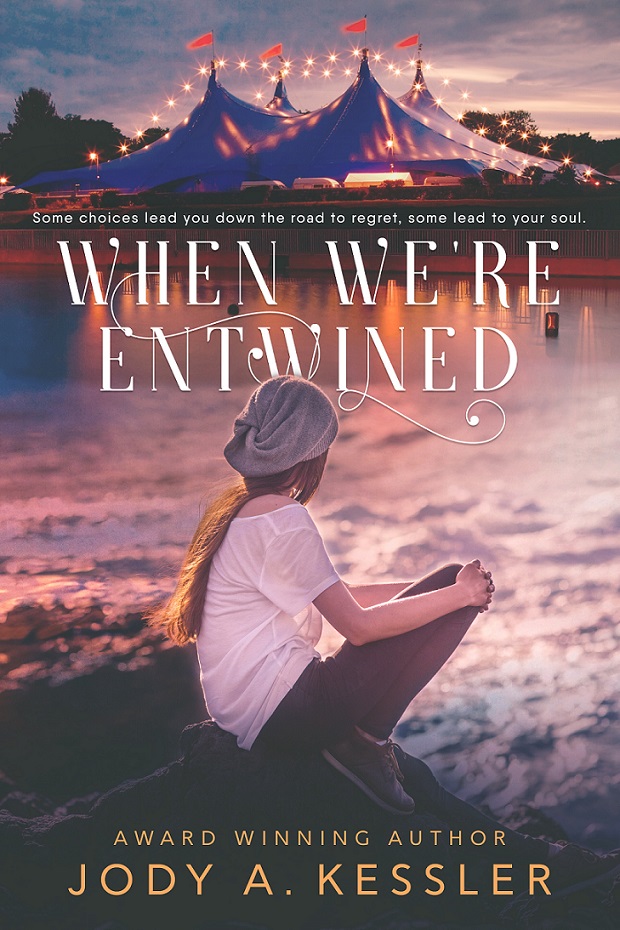 A new adult, coming-of-age novel.
About the novel:
"Do not judge me for where I stand today, until you know how far I've traveled to get here." — J. Pyrah, When We're Entwined
Former circus performer and aerial gymnast, Tara knows it's time to move on. Tired of the constant abuse and the emotional rollercoaster ride at home, she takes to the road to perform on stage with her boyfriend and his band, Paradox 21.
Drunken excursions and late night after-parties lead to an unfathomable betrayal by her boyfriend, Keel. Tara never imagined her summer tour would come to an abrupt end that lands her jobless, homeless, and broke in a city far from home. Unable to reach out to her emotionally distant and unstable mother and her abusive stepfather, a knight disguised as a homeless man gives Tara new perspective. And a punk named Corban, with his gemstone inspired eyes, takes her on a spontaneous road trip that ultimately lands her a job with the traveling sideshow, The Circus of Misfit Marvels.
As Tara searches for a freedom she has never known, she documents her journey by writing her most embarrassing, profound, excruciating, and soul-searching moments in letters to her sister. Despite heartache, love and loss, Tara finds immeasurable strength and wisdom during her travels in this unforgettable adventure of self-discovery.
~*~*~*~
"When We're Entwined is a gripping, emotional modern-day adventure with a glimpse of alternative lifestyles in America as one vibrant, young aerial gymnast realizes cruelty and injustice can be outweighed by kindness, humor, and compassion with the help of a most unlikely and wildly colorful cast of characters."
Available on Amazon (paperback coming soon.)
Do you like videos? Watch the trailer on YouTube
Thank you for your patience with When We're Entwined. The release day was slightly delayed, but I think this novel is worth the wait! I'd love to hear your thoughts on the book, so feel free to send me a message–or leave a review or comment on Amazon or Goodreads. 🙂
August Freebies, Sales, & Giveaway!
Thank you for being a loyal reader! Check out the latest deals from a fabulous selection of authors in multiple genres. For the August deals & a chance to win a Kindle eReader or  $100 Amazon Gift Card, click here:
The Night Medicine ~ .99 cents (August 1-20th) Download a copy here: Amazon, Barnes & Noble, Kobo, Apple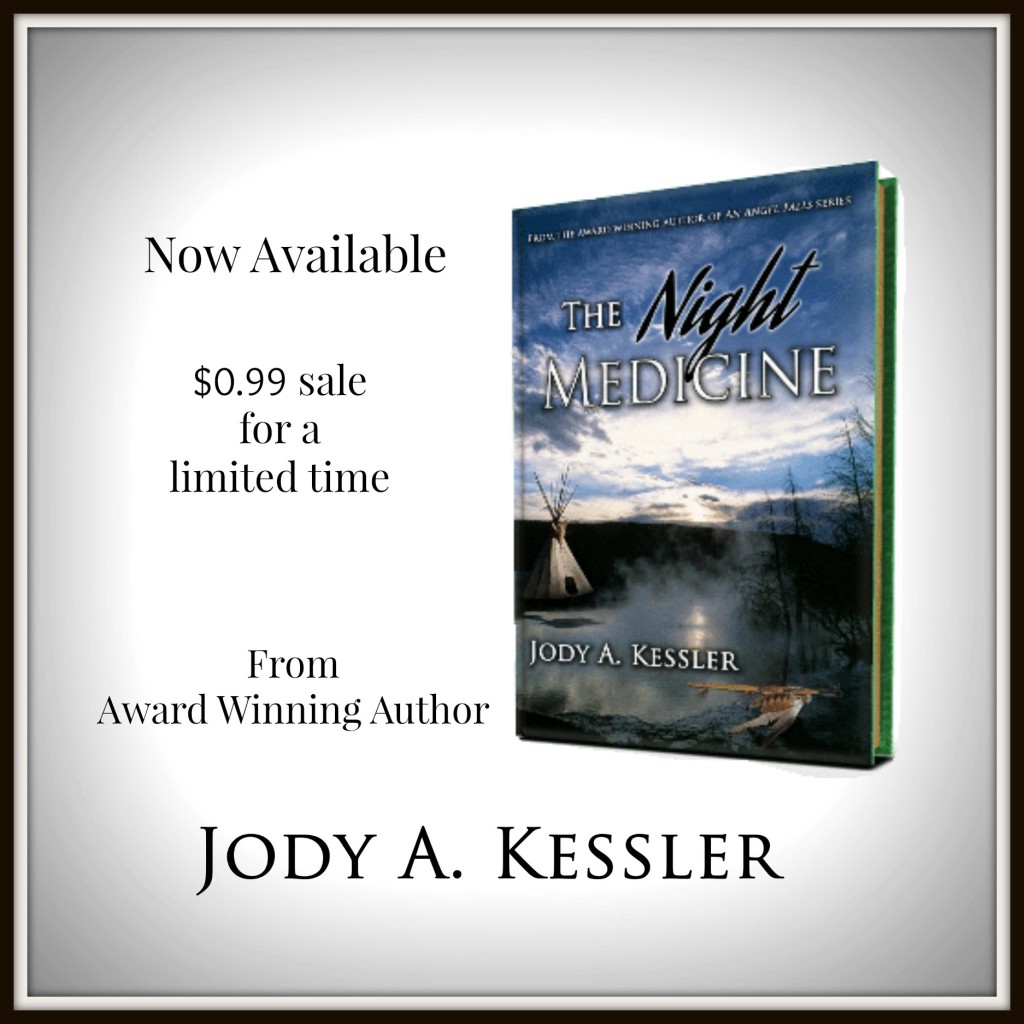 What would you do in 1868? Find gold, seek revenge…fall in love?
*~*~*
Travel to Blackfoot territory and visit the gold mining town of Helena, Montana in this action packed and intriguing historical time travel adventure by Readers' Crown award-winning author, Jody A. Kessler.
~~~~~~~
(Please note: The August Giveaway is organized by E.B. White Books. She will pick winners and send prizes at the end of the giveaway. More details can be found on her landing page.)
Thanks for your continued support!
Cheers and happy reading always,
Jody A. Kessler