The White Crate Romantic Reads Giveaway
Would you like to win a GIFT BOX full of fabulous prizes?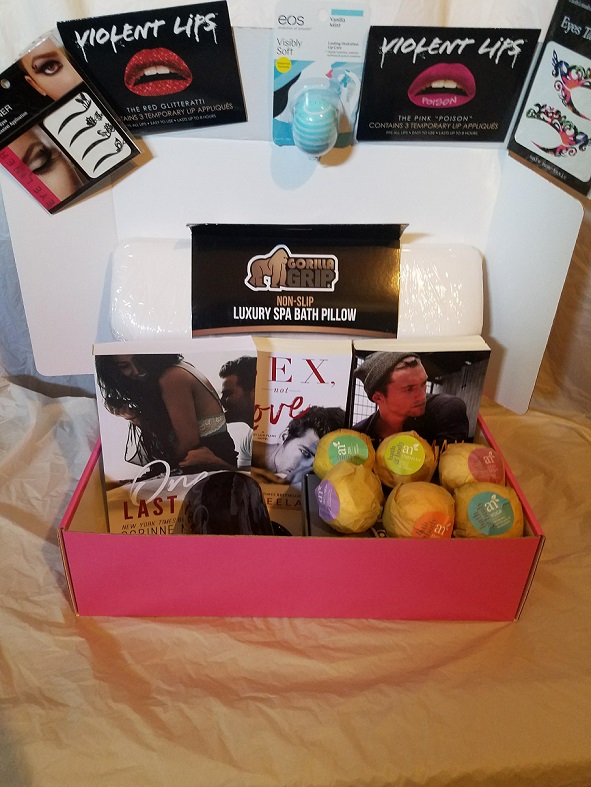 The White Crate is valued between $300 – $600. Inside the box contains a mystery prize that can be anything from a gift card to an iPad. (The last romance gift box had a $300 Amazon gift card.)
There are romance novels inside the White Crate along with other wonderful gifts!
The winner will be contacted by email from the organizer.
PLEASE NOTE: The picture above is not the actual prize but a sample of what has been awarded in a previous giveaway.
****BY ENTERING THE WHITE CRATE GIVEAWAY, YOU AGREE TO JOIN THE PARTICIPATING AUTHORS' NEWSLETTERS.  YOU CAN UNSUBSCRIBE AT ANY TIME. The full list of contributing authors is on the giveaway page.
ENTER GIVEAWAY HERE: THE WHITE CRATE
Please read the terms and conditions on the giveaway page.
If you're not interested in joining other authors' newsletters, please skip this giveaway and know that I'll be giving away more goodies on my own in the future. 🙂
In Case You Missed It
New Release ~ Reclaiming Melanie
Granite Lake Romance – Book 3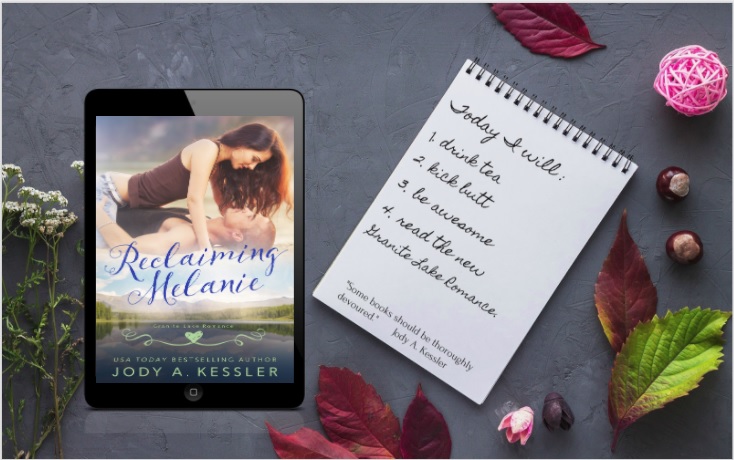 About the Book – 
Single mom Melanie Jamison doesn't have time for half-naked rescues from Granite Lake by her first love, Braden Keehn — the boy who mysteriously disappeared from her life a decade earlier. Coaching, repurposing furniture, and taking care of her daughter who has severe allergies have her swamped.
But there's one gargantuan problem with this second chance romance – the sexy alpha game warden doesn't seem to remember her.
Special Ops Game Warden Braden Keehn's recent drug investigation leaves him ambushed in the forest and lucky to escape alive. Helping his brother fix and flip an investment property in Granite Lake is just what the doctor ordered for a quiet recuperation.
But there's one mammoth-sized surprise — Melanie, the girl he loved and lost, lives in the house next door… and he can't tell her anything about why he's returned.
Reuniting with Melanie — and falling in love again is easy — but gaining her trust and finding their happy ever after brings frustrating, steamy, and sometimes hilarious challenges Braden never saw coming.
**A steamy, fun second-chance romance.
Reclaiming Melanie is a stand-alone novel with a happy ever after.
Get it now:  Amazon & Kindle Unlimited
Other News:
I've been occasionally posting in my reader group on Facebook. The group was originally started for the Hunks to the Rescue box set but we're continuing to post and share our enthusiasm for romance novels and just having fun in the book world. You're welcome to join me: Hunks & Romance Reader Group
Divining Elise – Granite Lake Romance – book 4 – is finished but the release date has not been scheduled. However, I am currently working with the cover artist and hope to have the preorder available in the near future. Keep an eye out for a gorgeous new book cover and more details about Rob Everett and Elise's captivating new Granite Lake Romance.
As always, thanks for stopping in and good luck in the giveaway!
Cheers and happy reading,
Jody A. Kessler