I thought I'd share a book from Jody Holford with you today.
Yes, she spells her name the same way I do, which isn't a common way to spell Jody. Our name is often spelled Jodi or Jodie. That isn't the only thing we have in common. We also both write romance. So let's check out her new release – Caught Looking by Jody Holford.
By the way, when my kid was very young he nicknamed me, Jodes. This isn't my favorite family nickname but it stuck and "Jodes" has become a running joke.  🙂  Do you and your family members give each other nicknames? I swear we have dozens. And the dogs have their own nicknames too! It's silly. — And now back to book blogging —
Jody Holford's new novel.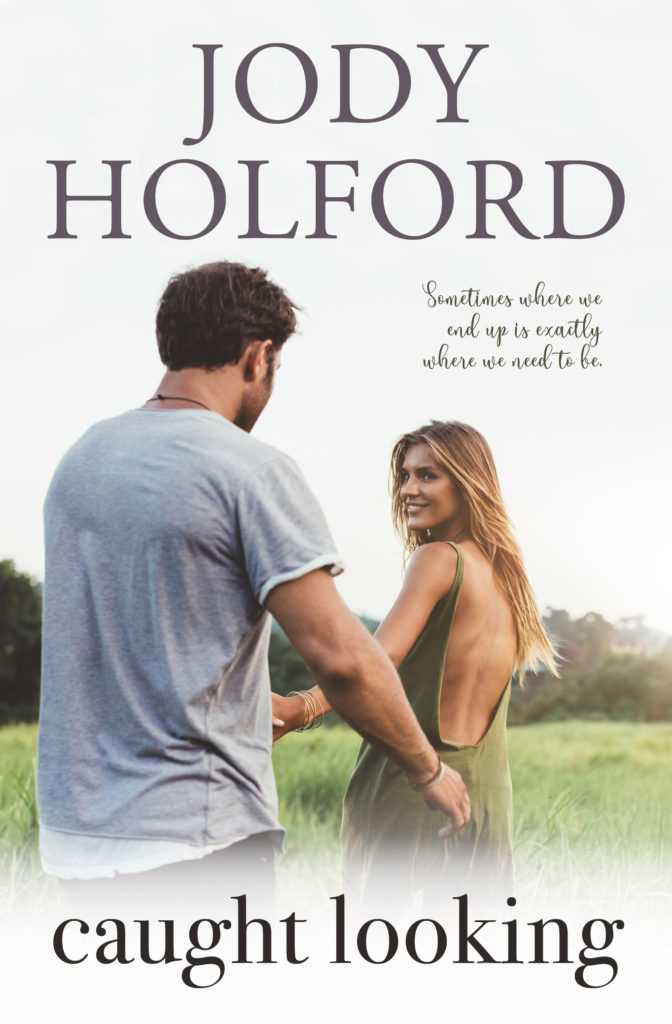 Sometimes where we end up is exactly where we need to be.
Frankie Vaughn is eager to leave the empty—and phony—socialite life behind in search of something real. Nothing could have prepared her for how very real things get when she discovers three homeless brothers in the run-down rancher she inherits in small town Minnesota.
Ryan Walker never thought about life without baseball but a divorce, a scandal, and a public fist fight land him in rural Minnesota, hiding out from the paparazzi and trying to figure out what is next for him. When a sexy, sweet, and funny woman moves next door, he tries to ignore the immediate attraction but can't.
Frankie and Ryan fall not only for each other, but the three boys who teach them a new definition of family, love, and loyalty. When the tight knit unit they create is threatened, Frankie is willing to fight, only to learn it might not be enough. When Ryan's past comes back to hurt the people he's grown to love, he tries to do the right thing, even if it tears him apart.
Available on Amazon and Kindle Unlimited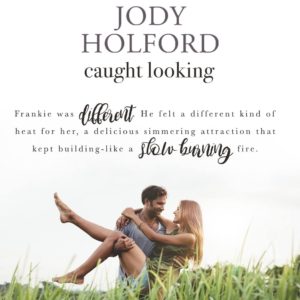 Some other news to share with you –
Detecting Autumn (Granite Lake Romance – book 5) is available for pre-order and will be released in one week! January 15th. – WE'VE REACHED THE FINAL COUNTDOWN to release day! Whoo-hoo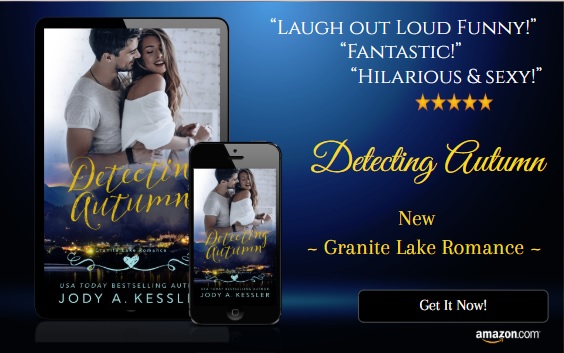 About the Book
"All's fair in love, war, and romance novels." Bestselling author, Autumn Alex Monroe, lives and works by her misguided credo. She'll do anything to write the perfect novel.
Confirmed bachelor and private detective, Shane Everett, is determined to find out Autumn's secret identities but mayhem, danger, and hilarity quickly turns his world upside down.
Throw in the mafia, a fake marriage, and an irresistible attraction to one another and Shane and Autumn are a match made in quirkyville.
On Amazon
~*~*~*~
Catching Kiera – Granite Lake Romance – book 6 is almost finished. You get to read a love story about Denny Masters and Kiera Monroe. (In case you forgot, Denny is Treasure's biker friend from Chasing Treasure. Kiera is Autumn's sister.) There may be a love triangle in this book, but I don't want to give anything else away. More to come on Catching Kiera in the near future.
In case you missed the link, you can download your free copy of The Call – An Angel Falls novella HERE. 
I appreciate all my readers and this is an exclusive ebook from me to you just for being here. (FYI – The Call is a ghost hunting short novella. – Not a romance.)
Next week, I'm celebrating the release of possibly my favorite novel of all time, Detecting Autumn, so be on the lookout for a new giveaway and other fun, exciting book shenanigans.
Happy New Year! I wish you all the best in 2019 and always.
Cheers and happy reading,
Jody A. Kessler
"You know you're in love when you can't fall asleep because reality is finally better than your dreams."  ― Dr. Seuss
Granite Lake Romance