Today is the day!  Happy Book Birthday!!
Catching Kiera – book 6 – in the Granite Lake Romance series is available now!  Amazon
Included in Kindle Unlimited and in Paperback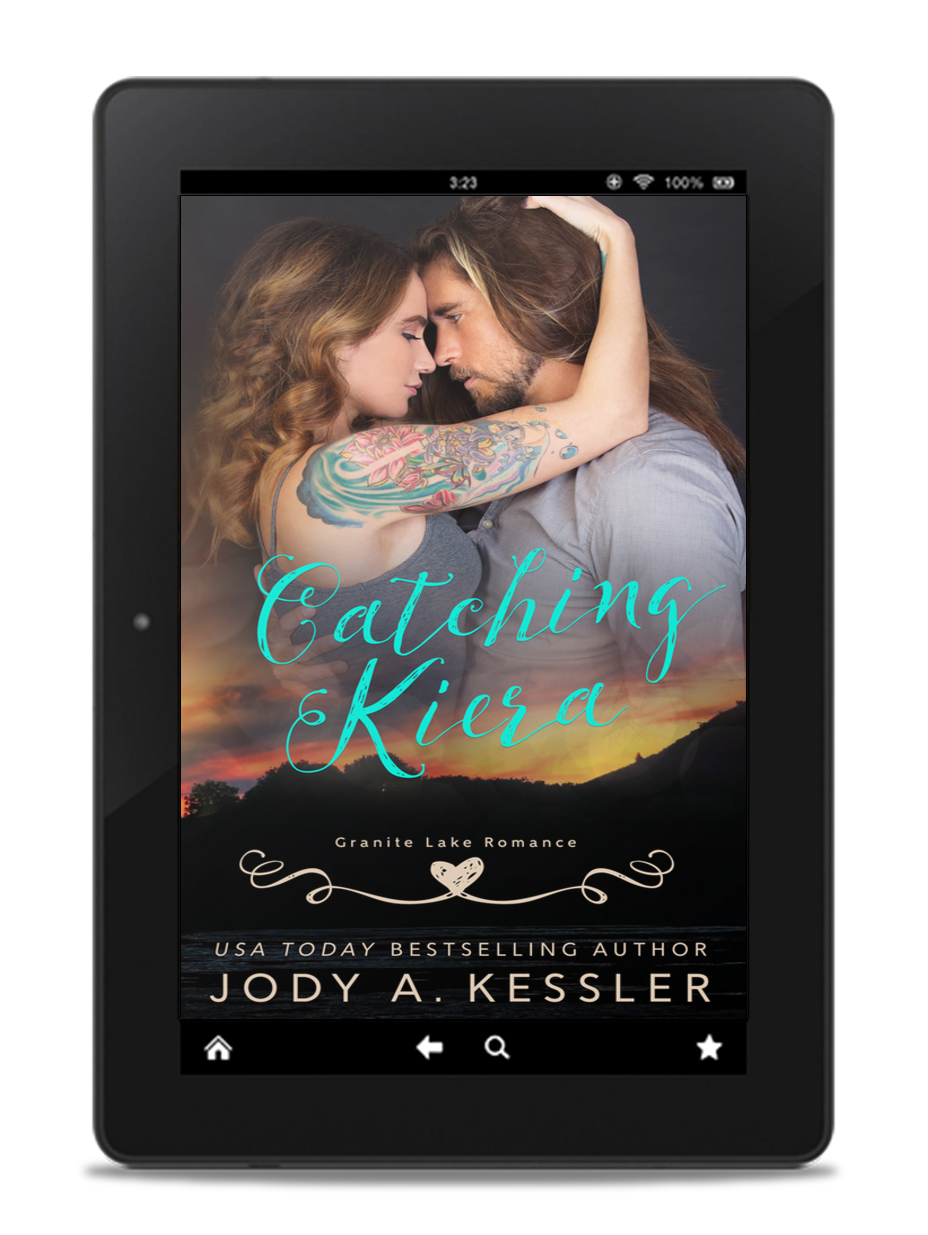 Book Description
Kiera Sawyer has always been a free spirit at heart. Her wanderlust and campervan take her wherever a new adventure awaits—which is often to the next music festival.
That is until she meets Denny, a biker mechanic whose Viking good looks and bachelor status are well known in the small town of Granite Lake.
Denny Masters was born with a calling to build motorcycles. Contrary to the rumors, he's not anti-social or anti-women, but he does spend a lot of time in the garage.
That is until he meets Kiera at the grand opening party for Black Bear Brewing.
Unfortunately, it's Denny's old acquaintance, Jolene, who introduces them—and drunken shenanigans and miscommunication do not make for the start of a solid relationship.
While Denny tries to catch Kiera's attention, Jolene doesn't seem to be able to take no for an answer. Thankfully, Denny is heading to Motor and Metal Fest where he can sell bikes and get to know Kiera better.
A road trip and a music festival with a gorgeous, intriguing, and fun woman makes Denny believe the pieces of his life are finally coming together.
But Kiera isn't being totally upfront about her personal life—or her relationship with her boss, Ash Wilde, the CEO of the company.
Will Denny and Kiera stick together through a tangle of misfortunes, a love triangle Kiera never saw coming, and Jolene's stalker tendencies, or will they lose the trust, hope, and love they've found in each other?
**A drama-packed, fun, page-turning wild ride filled with heartfelt, steamy romance and traveling the world—because catching Kiera is a love worth fighting for.
**This book contains mature language and romantic scenes.
**Catching Kiera is a stand-alone novel. However, some of the characters in this book are also in the other Granite Lake Romance novels.
~ ~ ~ ~ ~ ~ ~ ~ ~
Early readers had this to say,
"I loved Kiera and Denny's story! If you've read any of Ms. Kessler's Granite Lake Romance series, you'll recognize both characters. If you haven't, then what are you waiting for?" – Amazon Reviewer
"Add in the cutest dog, Jinx, witty humor with no filter, and some unbelievably weird requests, and you have a hilarious and wonderful love story." – Amazon Reviewer
"I've read several books by Jody A. Kessler and I must say Catching Kiera is one of my favorites." – Amazon Reviewer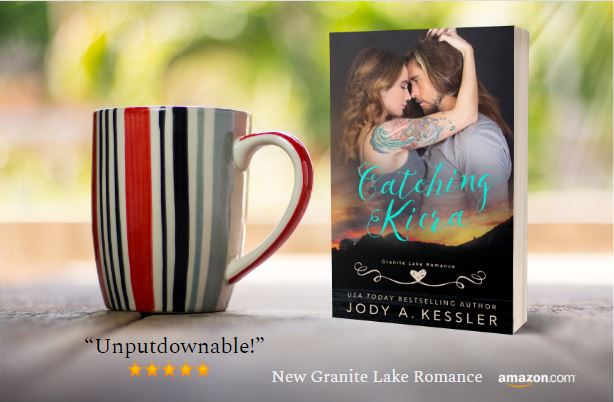 I hope you love the new book! Denny and Kiera have unbelievable chemistry and they are a FUN couple!
Truly, Catching Kiera was a joy to write. <3
Thank you for your continued support!
Be on the lookout for a new & special giveaway coming next month!  Especially if you like paperback books!! (hint hint)
Cheers and happy reading,
Jody A. Kessler
Catching Kiera is on Amazon  Goodreads   BookBub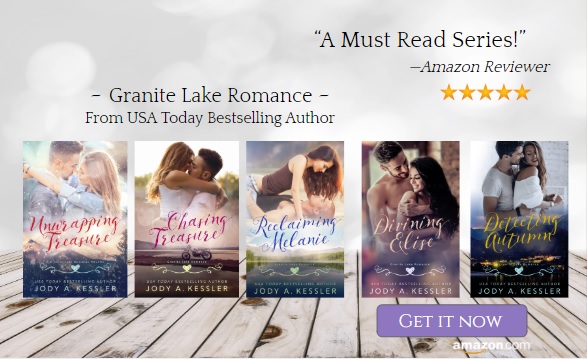 Hey… You made it to the end of the post!
Are you a Kindle Unlimited subscriber???
If you're looking for new romance novels to devour, you can check out this Romance Book Fair – There's also a $50 Amazon gift card giveaway – All the books are either .99 cents or part of Kindle Unlimited. on Magic Book Deals