My sincere apologies if Amazon sent you the wrong book file of Dark Fates.
Authors sometimes band together and bring readers incredible box set collections. We do this for many different reasons. Personally, I like collaborating with other authors in my genre (or similar genres) because it's fun, and working with a variety of brilliant authors teaches me a great deal about marketing and promotions. The readers get an unbelievable deal and the opportunity to sample many authors' work for mere pennies! The authors benefit by reaching a broader audience. Everyone wins.
So when 3 months of hard pre-order work is squashed by Amazon making a ridiculous mistake and sending out nearly 4 thousand wrong book files, everyone loses.
But wait, there's more. I won't let one soul-crushing moment from Amazon delivering the wrong book to my precious and appreciated readers ruin the day –
HERE'S a FREE offer from the authors of Dark Fates –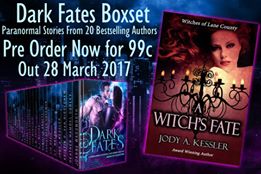 If you would like a free ibooks or B&N copy of Dark Fates, sign up by clicking the appropriate link below. This is our way of trying to fix the problem and make things right after the mega-huge-mongo-enormous bookseller screws up and crushes 22 authors' dreams at once.
FREE iBooks copy –  CLICK HERE (sorry – giveaway is over)
FREE Barnes & Noble NOOK copy: CLICK HERE
***Because the authors have to collect names and emails, your free book from ibooks & Barnes and Noble may take a couple of days before it is gifted to you.
If you don't want to wait, you can purchase Dark Fates right now for only 99 pennies:
Thank you for your patience and understanding.
This situation is truly out of my control and I am stuck waiting on my own copy of Dark Fates from Amazon just like you are. Does this surprise you? – of course I preordered my own book.
I can guarantee that I'm just as excited to see my published novel as much as any die-hard fans are. Being published is one of the most exciting days in an author's life.
Amazon stated that they are working on correcting the problem. I sincerely hope they are and you receive your book soon.
Dark Fates is available now – at all OTHER major online ebook retailers.