Relics by Maer Wilson. New Release from Crescent Moon Press
After reading Relics, I decided I would like to find out a little more about this novel and its creator. Maer Wilson was kind enough to join me for a more in
depth look into Relics.
Here is the blurb.
Most of Thulu and La Fi's clients are dead. Which is perfect since their detective agency  caters to the supernatural. So, a job finding relics for an ancient daemon should be simple.
The daemon needs the relics to keep a dangerous portal closed. His enemy, Gabriel, wants the relics to open the portal and give his people access to a new feeding ground – Earth.
Stunning humanity with their existence, portals to other worlds begin to open and the creatures of magic return to Earth.
When Gabriel threatens their family, Thulu and La Fi's search becomes personal. The couple will need powerful allies in the race to find the relics before Gabriel does. But maybe that's what grateful dead, magical allies and daemonic clients are for.
When the creatures of myth and magic return to Earth, they're nothing like your mother's fairy tales. 
You can read more or buy a copy here: On amazon
I really enjoyed reading Relics. Will you share with us how Relics came to be?
Thanks for your kind words, Jody, and thank you so very much for having me on today.  This book actually grew out of the main characters, Thulu and La Fi. I used to play World of Warcraft and there were several people in our guild whose names began with "Moo". This one couple especially was confusing and I thought I'd give them nicknames based on their in-game names. The result was Thulu and La Fi and when I saw the names, the characters were in my head saying, "No, we don't belong to them. You need to tell our story!" So, I sat down and wrote the first draft in five weeks. Of course, the subsequent drafts took over a year and included ripping out the entire second half of the book and rewriting it.
I was born in the San Francisco Bay Area so your novel is close to my old stomping grounds. Is there a reason you chose that part of California for your setting?
I love the city! I've been there several times over the years, but I spent a week there about five years ago and fell in love with it. It seemed a perfect fit for my characters. I can't imagine them living anywhere else.
There are so many great characters in Relics. Between the ghosts, Daemons, magical creatures, and humans with amazing supernatural abilities, I don't think I could narrow it down to only one. Is there a particular character you really enjoyed writing, and why?
Thanks for saying that. I adore writing so many of them that it's quite hard to choose. Certainly Thulu, La Fi, Jones, Nana Fae and Reo are the obvious choices, but I have so much fun with the others, as well. If I had to pick only one other than Thulu and La Fi, I think it would have to be Reo. He has so many layers and, of course, he's a performer as his alter ego, Brandy Malone. I love his sense of humor and his erratic, but very strong abilities. He's gay and has some fun scenes, but he breaks the stereotype. I think he's very "realistic" for an empath, telepath, psychic. He was written for my gay friends and family members.
I thought Reo was a very realistic character as well – good job!  What's next? Are you working on a new novel?
Portals, Book 2 of The Thulukan Chronicles, is complete and going through the last round with my beta readers before I submit to my publisher. I've begun Book 3, Crossroads, which I'm very excited to really get into. Two prequel short stories have been completed and gone through my beta readers. I also have an historical fantasy, The Journal, sitting on a back burner, teasing me now and then.
What is your writing schedule like and do you have any writing rituals?
I have to be comfortable. I'm envious of those who can write anywhere. I need to be home and in my study, at my desk and kicked back, with my feet up on a small ottoman. I usually like to listen to soundtracks. I don't really keep to a schedule for the novels, although I'm writing something every day. I also write for my website, podcast site and two gaming fansites.
Do you have a favorite hobby or pastime that doesn't involve writing or reading?
I love crafts although I haven't had time to play around with anything recently. I've made award winning costumes, done various beading projects on costumes and purses, made dream catchers, played in my different coloring books, crochet, needlepoint, latch hook, whatever strikes me as fun. I also love watching movies. Now and then I hike, ride my bike, and take the one of the dogs for a walk.
You have many interests. I like that and I can definitely relate. Would you like to share any sage advice for a writer who is just starting out?
Well, the best "sage advice" I know comes to me from author Tim Powers, so I think I'll just pass that along: If you want to write, then read. Read everything you can get your hands on. Not only in the genre you want to write in, but other genres, as well.
What a wonderful quote. Thank you! Will you share a favorite author or novel with us? Something that has inspired you and your writing career.
There are so many authors I respect, enjoy and have learned from by reading their work over the years, that it's tough to narrow it down to one. Probably the two I admire the most would be the best I can do. George R.R. Martin and his "A Song of Ice and Fire" series because I find his writing and stories brilliant. I never can predict where he's going. And J.K Rowling for the "Harry Potter" series because it's sheer fun, entertaining and simply awesome. She's a fabulous storyteller.
I also adore J.K. Rowling. Thank you Maer for giving us a peek into your world. Here is some more information about Maer Wilson and where you can find her.
Maer's Bio
After a successful career being other people, and later teaching others the many tricks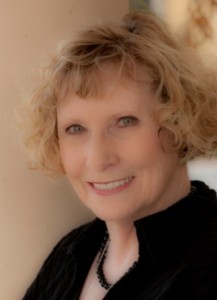 of that trade, Maer Wilson has decided to be herself for a while. Turns out she's a writer. She's always loved stories, especially fantasy, mystery and sci fi. Maer was born in the Year of the Dragon and has a dragon-themed room in her home, but sadly no dragons in the back yard. When she's not writing, Maer plays online video games, teaches college and reads. She also co-hosts the literary podcast, "MythBehaving" and writes for two gaming fansites. She lives in the high desert of Southern Nevada with her two dogs, a chihuahua and a poodle. Relics is her first novel and will be released by Crescent Moon Press on May 1, 2013. You can visit her website at maerwilson.com.
Maer's Website – maerwilson.com
Facebook – https://www.facebook.com/pages/Maer-Wilson-Author/149085628472833
Twitter – https://twitter.com/MaerWilson
Goodread's – http://www.goodreads.com/author/show/7040319.Maer_Wilson
Maer at MythBehaving – http://mythbehaving.com/
***Fun read, great characters, intriguing, and unique. 5 stars for Relics.***