After waiting for eight months, RomCon is finally here. Yes, I did sign up early even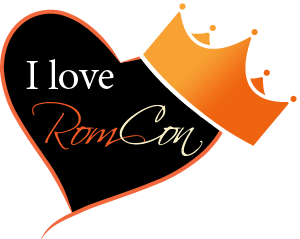 though I knew nothing about the reader's conference. I heard about the conference from some writer friends and decided, why not? The conference is in Colorado Springs this year and I have a new release to share with the world. RomCon is for romance readers of every genre. Many amazing authors will be attending as well. For three days, readers, fans, and authors will be celebrating books, books, and more books. There are events all day long and late into the night.
This year I will be meeting a lot of new people and hopefully a few fans. If you are attending, I will be at the Speed Date a New Author on Friday from 1:00 – 1:55 pm. And, on Saturday I will be having a discussion about Young Adult & New Adult novels and authors from 11:20 – 12:10.
The book signings during RomCon are open to the public. So even if you are not attending all weekend, you can drop in and have your book signed by a favorite author.
Here are the times:  Friday, 21st  4:30 – 5:45
I'll be signing on     Saturday, 22nd  3:50 – 5:20
Here are a few of the activities at this year's RomCon
Contemporary– Chat Panels, Swoonworthy Cocktail Hour,  What's My Story?, First Kisses…and more.
Romantic Suspense– Chat Panels, Covert Ops 101, Super-Clue Game…and more. Historical– Chat Panels, High Noon at the Cowboy Corral, Historical Hijinks…and more.
Paranormal– Chat Panels, Slayers Inc…and more.
Erotic Romance– Chat Panels, BDSM 101, Dane/Hart Discuss Live, A Very Virginal Bachelorette Party…and more.
All Genres– Speed Date A New Author, Birds Of A Feather, Author Signing, Lunchtime Bingo…and more.
RomCon® 2013 will be June 21-23, 2013 in Colorado Springs, CO. It will be at the beautiful Hotel Elegante, formally known as the Crowne Plaza Hotel.
Here is a picture of a basket I am donating to the breast cancer fundraiser & raffle.
Many thanks to the wonderful authors who donated swag items to the raffle basket!
I hope to see you this weekend and if not, wish me luck! I'm equally nervous and excited.
For more details: Here is a link to RomCon