Today we have another great new release! This collection of stories is from Maer Wilson. If you enjoy a good paranormal detective series, you will want to check these out.
Before magic returned to Earth in the Modern Magics novels, Thulu and La Fi's clients were usually the dead. The Ghost novelettes detail a few of their more memorable cases.
"Ghost Memory" – An amnesiac ghost hires Thulu and La Fi to find missing money from his home for his aging husband.
"Unwanted Ghost" – The couple inherits a furnished Victorian, complete with its own noisy ghost.
"Ghost Dancer" – Young Danika asks Thulu and La Fi to save her dog from the killer who murdered her.
"Wedding Ghost" – Just before their own wedding, the detectives are hired to find out what happened to another bride ninety years before.
BONUS MATERIAL
"Lost Ghost" tells the story of eleven-year-old Thulu and Fiona's first case.
This collection also includes samples from the Modern Magics novels – Relics, Portals and the upcoming Magics.
This collection is currently on sale at Amazon.
Ghosts of Modern Magics will be available soon from other online retailers. For updates or information about the rest of the Modern Magics series, please check Maer's website.
About the Author
After a successful career being other people, and later teaching others the many tricks of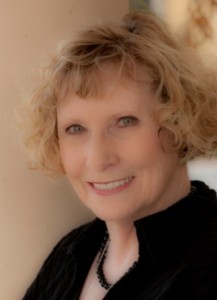 that trade, Maer Wilson has decided to be herself for a while. Turns out she's a writer. She's always loved stories, especially fantasy, mystery and sci fi. Maer was born in the Year of the Dragon and has a dragon-themed room in her home, but sadly no dragons in the back yard. When she's not writing, Maer plays online video games, teaches college and reads. Maer is a partner in Ellysian Press, a small publishing house. She also co-hosts the literary podcast MythBehaving. Maer lives in the high desert of Southern Nevada with her three dogs, a chihuahua and two poodles.
You can also visit with the author here:
Maer's Website: http://maerwilson.com/
Amazon: http://www.amazon.com/Maer-Wilson/e/B00CDX29YW/
Facebook:  https://www.facebook.com/pages/Maer-Wilson-Author/149085628472833
Twitter:  https://twitter.com/MaerWilson
Goodreads: https://www.goodreads.com/author/show/7040319.Maer_Wilson
I hope you enjoy this set of novellettes! Cheers and happy reading.
Jody