Welcome! Today I am featuring something a little different on the blog, but this collection of stories sounds incredibly entertaining. So, let's have a peek at Unpredictable Worlds by Jessica Knauss!
A teacher controls her students with an edible microchip. A reporter turns into a rhinoceros. A couple's efforts to eat local go frighteningly awry. If you're looking to be surprised, puzzled, or just plain entertained, pick up this omnibus. There's something for everyone! 

More than twenty years in the making, Unpredictable Worlds contains all of Jessica Knauss's published and prize-winning short fiction as of March 2015 and a few of her best stories never before seen in print or ebook. Zany plots and outrageous characters will stretch your belief and tug at your heart. 

WARNING: These stories contain exaggeration, elision, and disregard for "the real world." Some even exhibit a tone of blatant optimism. However, they respect human speech patterns, admire good grammar, and hold proper punctuation in the highest regard. 
Unpredictable Worlds releases for Kindle on May 15, but you can reserve your copy for the bargain price of 99 cents now here
(
http://www.amazon.com/dp/B00VU4IC5U). Save 66% on the post-release price and have this unique book delivered to your device the minute it becomes available. 
Would you like more?
Read an excerpt from the prize-winning story "Stairs to the Beach"
The moment I came back from taking Josie to the airport, I hunched through the tunnel and made an announcement with the water lapping at my toes. "Children, listen to me. You don't have to come into the house any more. You can eat out here. You can sleep out here. If you need anything, just ask."
The cheering went on all day, and at night they danced around a bonfire.
Roxanne and I drank chardonnay and ate, slice by translucent slice, the Ibérico ham Josie had brought back from her last layover. We brought three meals a day out to the children on a large serving platter. It always came back through the tunnel full of sand, but we dumped it at the door. We went out for groceries or to the cinema. Roxanne only had to clean once a week.
Once in a while, we looked out the picture window to see the children swimming or playing volleyball. When I witnessed one of them crack open a crab and suck out the entrails, Roxanne suggested we stop providing the food. "The feeding schedule is taking over our lives," I agreed.
The day of Josie's return came and went unremarked as the children built sand forts and played doctor. After four more months with no word, it became clear that Josie might not come back at all.
"I think one of the kids is missing," said Roxanne, turning from the picture window, where instead of Josie's desk, we had a couch and side tables.
"Just one?" I said. "How can you tell?"
"Didn't there used to be ten? I can only count nine."
"That's odd," I remarked. "I wonder if Josie would notice."
About The Author
Born and raised in Northern California, Jessica Knauss is a New Englander by design.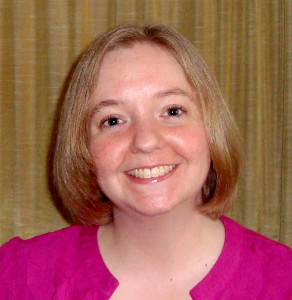 She has worked as a librarian and a Spanish teacher and earned a PhD in Medieval Spanish Literature before entering the publishing world as an editor. She has published fiction, poetry, and nonfiction in numerous venues. Her acclaimed novella about a woman's awakening through sleeping in trees, Tree/House, is also currently available, and her contemporary paranormal Awash in Talent is coming soon.
Jody