Welcome Jenn Nixon and congratulations on your newest release, Lucky's Promise! Let's find out more about the book.
By the way ~ Jenn Nixon is celebrating her new release with a book sale and fabulous giveaways. You can click the links to find out all the details and enter to win gift cards and more: Author Website – JennNixon.com  or  Facebook party page
On the Back Cover
After years of searching for her mother's killer, Felicia "Lucky" Fascino is finally on the right track. With the help of her family, and on-again off-again boyfriend, Kenji Zinn, Lucky is getting closer to fulfilling the unspoken promise she made to her adoptive father.
As the group continues to dig deep into the assassin's network, and search for the elusive Quimby, ties to the past come back full circle, endangering everyone Lucky loves and cares for. It's only a matter of time before their secret is uncovered.
Genre: Romance/Suspense/Thriller/Romantic Suspense
Heat Rating: sweet
Amazon: http://bit.ly/LuckysPromise
iTunes: http://bit.ly/LuckysPromiseiTunes
Barnes & Noble: http://bit.ly/LuckysPromiseBN
Kobo: http://bit.ly/LuckysPromiseKobo
All Romance eBooks: http://bit.ly/LuckysPromiseARe
OmniLit: http://bit.ly/LuckysPromiseOmni
Wild Child: http://bit.ly/LuckysPromiseWCP
Read an Excerpt from Lucky's Promise:
Felicia swung her chair in his direction and said: "Are you going to tell me what's wrong?"
"No."
"Why not?" she said, bordering on a screech.
"It is the same conversation. 'You can trust me, Felicia.' 'You can talk to me, Felicia.' 'I'm here for you, Felicia.'"
"You're still mad because I didn't want to talk about my crappy ass life while we were on vacation?" He lifted an eyebrow to make a statement, and her whole face flushed. "We were on vacation!"
"With no distractions. With no interference. Just you and I…and still you refused me every time I tried."
"Fine. What do you want to know?" Kenji stared at her as she rose from the chair and hitched her fists on her hips. Her head jerked to the right, both eyebrows lifted on her forehead. "Well?"
"Humph," he said, tossing the remote onto the bed and stalking into the living room across the hall. She wouldn't answer his question, so he didn't even bother asking. He went to the wet bar in the far corner. Searching through the miniature refrigerator, Kenji grumbled, finding nothing but wine.
"Phen and I are going to meet after breakfast and talk about the job."
He glanced back. Felicia stood in the doorway, her hands in front of her body, fingers twisted together like a frightened child. A complete turnaround, again. It wasn't an act; everything about her said she was scared. Why? Couldn't she confide in him by now? His frustration threatened to swell again, and he was backing her into a corner. If he pushed, they would fight, and he didn't want that. Not right now. Kenji sat down in the leather love seat and rubbed his temple.
She didn't move from her position, but her heavy sigh filled the room. "It's my last one before he puts me up as the new safety. I'm going to need some pointers…."
He bobbed his head but didn't look up.
"Is it more than…me not talking?" she squeaked.
Kenji came close to spilling everything. Forcing her to face the feeling he had for her was unfair. Making her talk when she wasn't ready seemed cruel. Confessing his fear for her safety would make him appear overprotective and controlling. The fury he felt, he didn't completely comprehend himself. Discussing the situation with Taro was the only thing he could mention and remain truthful.
"I am still aggravated with myself."
"I told you outside the restaurant it didn't matter anymore. It's over and done. I trust you, and if you trust your brother…it's cool, babe." Her disposition continued to change, now that he no longer pressed her.
"It will never happen again," he said, adding a grumble.
"I know." She moved into the living room and sat down on the coffee table between the two sofas. Felicia reached out, took his hand. He held back the rest of the clutter racing through his head. She bent her head down to look him in the eyes. "We okay?"
"Yes, beleza, we are."
About the Author
Jenn's love of writing started the year she received her first diary and Nancy Drew novel. Throughout her teenage years, she kept a diary of her personal thoughts and feelings but graduated from Nancy Drew to other mystery suspense novels.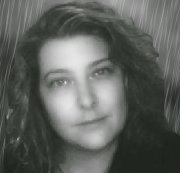 Jenn often adds a thriller and suspense element to anything she writes be it Romance, Science Fiction, or Fantasy. When not writing, she spends her time reading, observing pop culture, playing with her two dogs, and working on various charitable projects in her home state of New Jersey.
Thank you for stopping by!
Jody A. Kessler
"A room without books is like a body without a soul." 
~ Marcus Tullius Cicero