It's been some time since I posted on the blog, but I'm back, and there is exciting news to share.
Death Lies Between Us (An Angel Falls #1) is FREE from June 1-5th on Amazon.
When We're Entwined is a coming-of-age, new adult novel that I hope you love as much as I do. Release date: June 29, 2016.
About the book:
"Do not judge me for where I stand today, until you know how far I've traveled to get here." — J. Pyrah, When We're Entwined
Former circus performer and aerial gymnast, Tara knows it's time to move on. Tired of the constant abuse and the emotional rollercoaster ride at home, she takes to the road to perform on stage with her boyfriend and his band, Paradox 21.
Drunken excursions and late night after-parties lead to an unfathomable betrayal by her boyfriend, Keel. Tara never imagined her summer tour would come to an abrupt end that lands her jobless, homeless, and broke in a city far from home. Unable to reach out to her emotionally distant and unstable mother and her abusive stepfather, a knight disguised as a homeless man gives Tara new perspective. And a punk named Corban, with his gemstone inspired eyes, takes her on a spontaneous road trip that ultimately lands her a job with the traveling sideshow, The Circus of Misfit Marvels.
As Tara searches for a freedom she has never known, she documents her journey by writing her most embarrassing, profound, excruciating, and soul-searching moments in letters to her sister. Despite heartache, love and loss, Tara finds immeasurable strength and wisdom during her travels in this unforgettable adventure of self-discovery.
~*~*~*~
"When We're Entwined is a gripping, emotional modern-day adventure with a glimpse of alternative lifestyles in America as one vibrant, young aerial gymnast realizes cruelty and injustice can be outweighed by kindness, humor, and compassion with the help of a most unlikely and wildly colorful cast of characters."
Cover reveal and pre-order coming very soon!
---
Love Potion #9 – a collection of 14 paranormal romance novellas and stories will be published September 1st. My contribution to this box set is a brand new never before seen Chris Abeyta ghost hunting novella.
Here is a sneak peek of the cover.
As some of you know, Chris Abeyta is a cranky, anti-social ghost hunter and Native American shaman from the An Angel Falls series. He'll be returning for a little mystery and unexpected romance with an astral traveling witch named Naomi in Love Potion #9. If you haven't already done so, join the newsletter and receive The Call for free – An Angel Falls novella & Chris Abeyta ghost hunting story. (Sign up is in the sidebar of the contact page.)
June Mega Giveaway & Book Sale
We're giving away 2 – $50 Amazon gift cards AND 2 Kindle tablets!  Click the link to check out some amazing deals on the books pictured below (Death Lies Between Us is FREE June 1-5th) and enter the rafflecopter for a chance to win.
Contest runs June 1 – 20th.
Click here to see the deals –> http://www.ebbrownbooks.com/vip-reader-rewards.html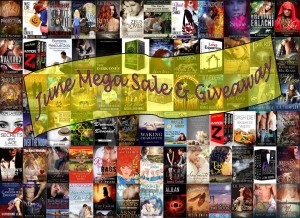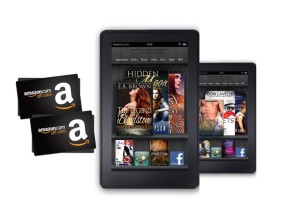 Go directly to the Rafflecopter HERE
(This giveaway is coordinated by E.B. Brown Books – she will contact the winners and distribute the prizes.)
Thank you for stopping by. Stay tuned for more updates, cover reveals, and giveaways. Good luck and happy reading!
Jody A. Kessler
Death Lies Between Us (An Angel Falls #1) is FREE ~ June 1-5th on Amazon.