So…I wrote a certain book last year.
It happened. I actually write sometimes when I'm not on facebook – (darn internet is always distracting me.)
Here's the thing:
This particular book triggers the ever-loving crap out of people – in nearly bi-polaresque emotional latitudes. — I did not see this coming when I hit the publish button.
Here are some gems from the reviews the book has received:
***
"This story was so special. It moved me in a way a book hasn't for a while, and I'm so glad I picked it up."
***
"I found her character (Caspar) and also how Jasper responded to her advances to be incredibly offensive and really don't believe that any young readers should read a book in which a diverse character is hated on and also poorly represented."
***
"I have conflicted feelings about this book."
***
"The girl we start out with is not the girl we end up with – and I love that."
***
"This is a beautifully written book & a wonderful story…"
***
"What I loved about this book is the way the author used metaphors, and quotes to give a very unique aspect to this story. Loved how the author really went into how a young adult (19 year old, don't confuse with genre) thinks, and rationalizes when they have lived in bad circumstances in life, and finding themselves with some romance without it being the main focus."
~~~
One reviewer highly suggested I put a content/trigger warning on the book description because of the abuse scenes. (They're not graphic, but emotional and horrible none the less.)
~~~
Have I done my job as a writer and made the reader feel something? — even if it's bad? Did I fail miserably by not writing to market and stepping away from my other genres?
Do these mixed reviews make me question whether or not I shouldn't have published this book in the 1st place?
Does anyone read coming-of-age edgy novels that push emotional boundaries and ask questions about life from a NA perspective?
I have my answers, but my answers are not your answers. That's what is amazing and wonderful about fiction. Everyone perceives things in their own beautiful and unique way.
Here is my Novel Warning:
Do not read this book if you are sensitive about dysfunctional relationships and abuse scenes.
Do not read this book if you do not like coming-of-age stories.
Do not read this book if you think I have a LGBTQ agenda (I absolutely do not, btw. I couldn't care less about the gender of the person you choose to include in your life and relationships. The fact that ONE character is bisexual does not mean I am representing a community of people. smh)
Do not read this book if you don't like the writing style or the POV.
Do not read this book if you don't like quotes. — there's quotes and metaphors throughout the novel.
And you should absolutely not read this book if you can't watch a young woman make bad choices, learn how to correct them and start her life over again.
READ this book if any of the above reviews sound like something you would enjoy!
I seriously appreciate all honest reviews! But, wow, this book in particular is making me want a pseudonym. <3
Did I write my heart in this novel? Yes, I did. Does that mean everyone will enjoy it? No, it doesn't. Did I make an attempt to entwine wisdom, courage, creativity, unconditional love, forgiveness, passion, confusion, heartache, life lessons, entertainment, and so much more into this book? Yes, that was my goal.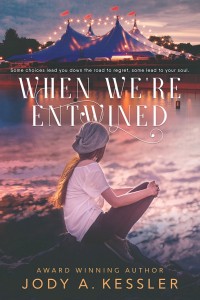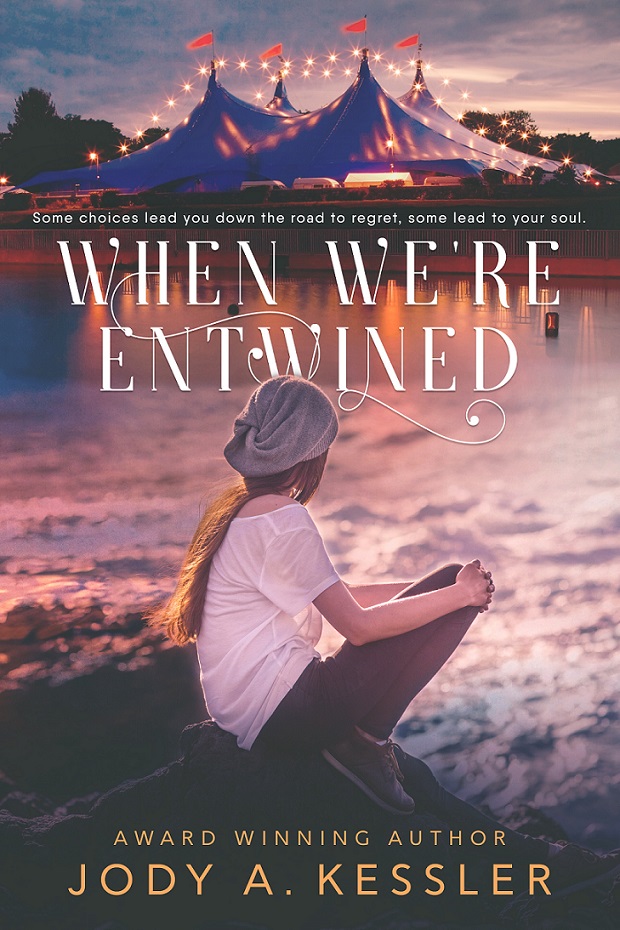 "When We're Entwined is a gripping, emotional modern day adventure with a glimpse of alternative lifestyles in America as one vibrant, young aerial gymnast realizes cruelty and injustice can be outweighed by kindness, humor, and compassion with the help of a most unlikely and wildly colorful cast of characters."
Wishing you all the best,
Jody