Would you like to see the cover art for Divining Elise ~ the new Granite Lake Romance?!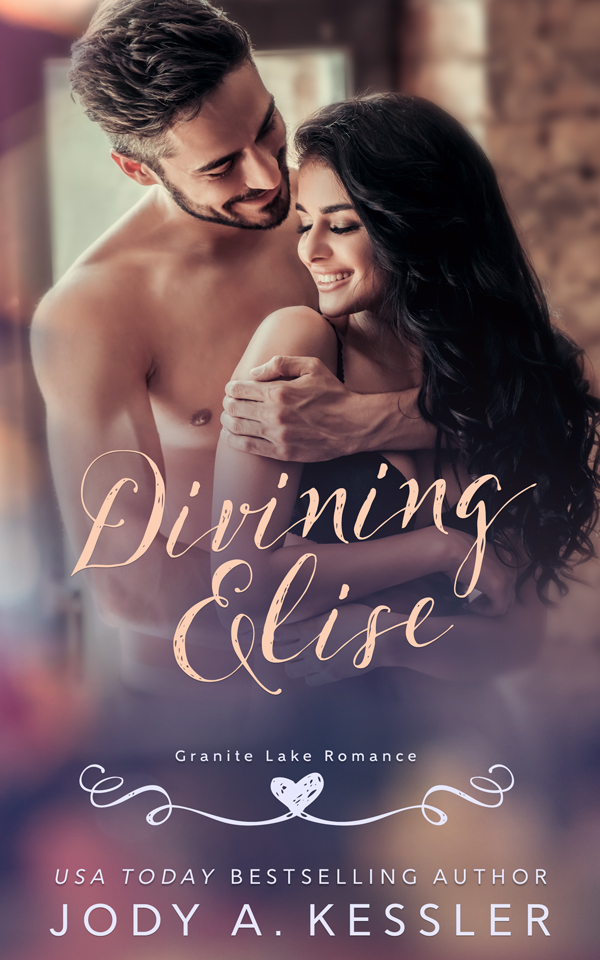 About the Book 
Elise Martinez wished her date with destiny didn't include being run off the road by the most caring, handsome, and intelligent man she'd ever met.
Moving to Granite Lake to manage a bookstore and coffee shop meant Elise could finally leave her haunted past behind, but being a psychic mom to a deaf child has its benefits and downfalls—and her guarded heart isn't ready for a new romance.
Rob Everett never imagined giving up corporate law to open a brewery with his brothers in Granite Lake would begin with a car accident and the arrival of a surprise baby.
As if being a single dad and starting a new business weren't challenging enough, Rob can't get the beautiful, mysterious, and feisty bookstore manager out of his mind.
For Elise and Rob, falling in love is a complicated, sexy, and emotional enterprise.
Mix in a baby, a haunted brewery, craft beer, and a dangerous ex-husband into this recipe of love and their future isn't as easily divined as the fates would have foretold.
**A steamy, sexy, stand-alone novel with a happy ever after.
**Intended for 18+ for mature language and sexual content.
Preorder is available now: Amazon 
Release date: June 14th, 2018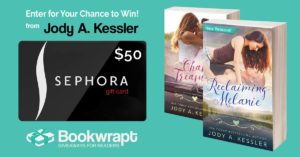 This week I have a customer appreciation giveaway happening.
One lucky winner will win a $50 Sephora Gift Card. Pamper yourself with beauty products from Sephora including makeup, skincare, fragrance, nail color, haircare and more.
And I'm thrilled about the release of Reclaiming Melanie so I'm still promoting my new Granite Lake Romance. Giveaway ends May 8th, 2018.
The $50 Sephora gift card is hosted by me, Jody A. Kessler, but featured on my good friend's website, the fabulous BookWrapt.  ENTER GIVEAWAY HERE
Please read the terms and conditions on the Rafflecopter. No Purchase Necessary.
~*~*~*~*~*~
Please know that I respect your privacy and I'm committed to delivering blog posts that you want. If you are no longer interested in my blog, you can unsubscribe at any time by clicking the unsubscribe button.
The winner of The White Crate Giveaway was Debbie. She has already been contacted by the organizer. Thank you for entering the giveaways!
And thank you for being here!
Jody A. Kessler